Welcome to BlogHub: the Best in Veteran and Emerging Classic Movie Blogs
You can rate and share your favorite classic movie posts here.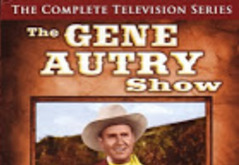 Classic Film & TV Cafe
Posted by Rick29 on Dec 9, 2013
Classic TV Western fans can rejoice that Timeless Media has released all five seasons of The Gene Autry Show in a deluxe boxed set. A shrewd businessman, Autry saw the potential of television in 1950 and launched his TV series while still making his popular "B" Westerns for theatrical release.
read more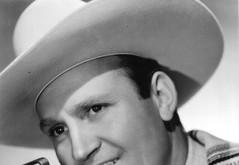 Classic Cinema Gold
Posted by Art on Sep 29, 2011
Gene Autry Gene Autry was born Orvon Grover Autry on September 29, 1907 in Tioga, Texas. Autry was an American composer, songwriter, actor, author, and businessman. He gained fame as The Singing Cowboy on the radio, in movies and on television for more than three decades beginning in the 1930s.
read more