Welcome to BlogHub: the Best in Veteran and Emerging Classic Movie Blogs
You can rate and share your favorite classic movie posts here.
Classic Film & TV Cafe
Posted by Rick29 on Apr 11, 2022
1. Born Barbara Jean Morehead in 1931, she was using her stepfather's last name, Huffman, as a young actress in Hollywood. In her autobiography, she writes that her future agent, Wilt Melnick, didn't like her last name. He told her: "The name Barbara Huffman sounds like a doctor. Change it and I'll
read more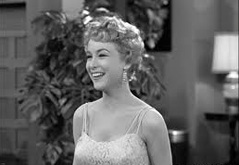 Noir and Chick Flicks
Posted by Dawn on May 27, 2012
I love Lucy episode with a young Barbara Eden playing visiting cousin "Diana", who all the men pay attention to and the women get jealous.
read more