Welcome to BlogHub: the Best in Veteran and Emerging Classic Movie Blogs
You can rate and share your favorite classic movie posts here.

ScribeHard on Film
Posted by ScribeHard on Aug 16, 2012
Not only is it a day fit for A king … it's a day fit for THE King!  With that … well it's one for the money … two for the show … three for the bloggers … now go cat go! The Gal Herself from One Gal's Musings returns to the blogathon with a look at Ja
read more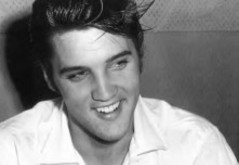 Sittin' on a Backyard Fence
Posted by Jill Blake on Aug 16, 2012
Today's Summer Under the Stars spotlight is on the one and only Elvis Presley. I'm looking forward to Jailhouse Rock. One of my favorites!
read more