Welcome to BlogHub: the Best in Veteran and Emerging Classic Movie Blogs
You can rate and share your favorite classic movie posts here.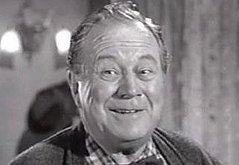 Noir and Chick Flicks
Posted by monty on Mar 20, 2011
Great character actor who appeared is such films as Penny Serenade (1941), Texas (1941), The Talk of the Town (1942), and Cheaper by the Dozen (1950) to name a few. The younger generation know him as Uncle Jo from the long running TV series Petticoat Junction (1963 - 1970). Happy Birthday Edgar.
read more