Welcome to BlogHub: the Best in Veteran and Emerging Classic Movie Blogs
You can rate and share your favorite classic movie posts here.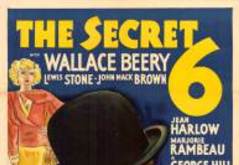 Hollywood Revue
Posted by Angela on Nov 6, 2013
Looking to make some fast money, Scorpio (Wallace Beery) meets with gangsters Johnny Franks (Ralph Bellamy) and Mizoski (Paul Hurst) about joining a bootlegging racket.  They work for Newton (Lewis Stone) and he wants to muscle fellow bootlegger Joe Colimo (John Miljan) out of some of his territory.
read more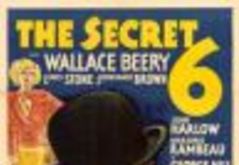 MacGuffin Movies
Posted by RBuccicone on Jul 13, 2011
The Secret Six (1931)      Gobs of movies during what we consider the classic eras had titles that had little or nothing to do with the plot of the film. Many took their names from popular songs of the day and others went through numerous changes before a title that suited the studio was selected.
read more