Beyond Casablanca Exclusive Interview with Jennifer Garlen…
Well, it's been over a month now since our Beyond Casablanca: 100 Classic Movies Worth Watching
Book Giveaway — and since I keep referring back to the book for ideas on what classic movies to watch next, I thought I'd circle back around with author, Jennifer Garlen, for a quick interview.  Jennifer is an independent scholar who has penned a number of pop culture books (see list below) and also writes for Examiner.com and her classic movie blog Virtual Virago.
PS: If you didn't win the book, you may want to do yourself a favor and buy a copy
.
It really is a wonderful read
And now for the interview…
CMH: What inspired you to write BEYOND CASABLANCA?
Jennifer: I have been teaching film units and courses for quite a few years, and my students were always asking me what they should watch next. I realized that a lot of people are interested in watching classic films but don't necessarily know where to go once they have seen the really big "must-see" pictures that everyone always talks about. Most movie guide books are either all-inclusive or not really focused on classic movies as their core topic. It seemed like a niche that needed to be filled.
CMH: How did you become interested in classic movies?
Jennifer: I have been a moviegoer, to borrow Walker Percy's term, all my life. As a kid I loved to watch old movies with my father and my grandfather, and they were big fans of the old Westerns, which I still adore. I became a lot more serious about film when I was studying English Literature in college and graduate school; if I hadn't majored in English I probably would have gone to film school, although I don't think either is likely to pay the rent these days. Teaching film was a way to get students to think about narrative concepts and conventions in lower level classes, but it eventually became an end unto itself. These days my academic work tends to occur in the intersections of literature, film, and popular culture, which explains why you'll find me writing about Jane Austen, the Muppets, and classic movie musicals all at the same time.
CMH: What was the hardest part about creating the book?
Jennifer: Limiting the collection to just 100 films was absolutely the hardest part of the process. I revised and weeded my list so many times, and I hated to leave out personal favorites. Still, I had to reach a balance in terms of genres, decades, stars, directors, and other elements, so I eventually let some great movies go. I also chose to include some more obscure films because I think they deserve the attention and don't usually get it, like CHARLEY'S AUNT and HOBSON'S CHOICE.
CMH: Do you have a favorite classic movie or star?
Jennifer: That is such a hard question! I can probably give you a top ten list, but narrowing it down to one is just torture. I do particularly enjoy BRINGING UP BABY, RIO BRAVO, and FORBIDDEN PLANET; that tells you something about how eclectic my tastes are. As for stars, I love all of the A-listers but have a real soft spot for character actors. I'll watch anything with Marjorie Main, Spring Byington, Charles Laughton, or Elsa Lanchester, just to name a few.
CMH: Is there going to be a follow-up book?
Jennifer: Maybe. I'm continuing to write and post reviews of films to my blog all the time, but there are a lot of really excellent pictures that I'd love to include in a second book. I'm giving the first book a year or so to see how it goes. If people like it, then I might do another one. A lot of people have already given me advice about what the focus of the next one should be!
Jennifer Garlen is an independent scholar, writer and speaker in Huntsville, Alabama. She teaches courses on literature, popular culture and film for the Osher Lifelong Learning Institute at UAH and LearningQuest.  You can visit Jennifer at Virtual Virago, Examiner.com or follow her at Twitter via @garlengirl.
Jennifer Garlen's Pop Culture Books available on Amazon:
           
Plus Exclusive Barnes and Noble Classics – with Introductions by Jennifer: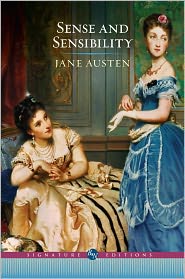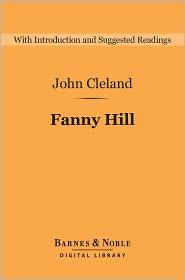 …..
–Annmarie Gatti for Classic Movie Hub
Visit CMH's BlogHub for more posts from Virtual Virago.