Welcome to BlogHub: the Best in Veteran and Emerging Classic Movie Blogs
You can rate and share your favorite classic movie posts here.
4 Star Films
Posted by 4 Star Film Fan on Nov 23, 2021
Felix Feist is a relatively obscure figure today and the only reason I've come to him has to do with two B films he was attached to, The Devil Thumbs a Ride and The Threat released two years later. As a Southern Californian, I might obtain more glee out of name recognition than other viewers.
read more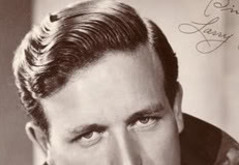 Shadows and Satin
Posted by shadowsandsatin on Nov 8, 2015
Lawrence Tierney was once likened to the renowned fictional character Dr. Jekyll-Mr. Hyde. "When he's sober, he serious, thoughtful, ambitious," the 1951 newspaper account revealed. "When he's drunk, he's close to crazy." With his portrayal of Depression-era gangster John Dillinger in
read more