Welcome to BlogHub: the Best in Veteran and Emerging Classic Movie Blogs
You can rate and share your favorite classic movie posts here.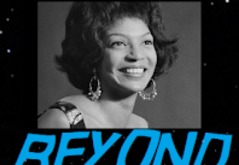 Caftan Woman
Posted by on Jan 10, 2020
The Beyond Star Trek blogathon is the brainchild of our hosts Quiggy of The Midnite Drive-In and Hamlette's Soliloquy. The blogathon explores the careers of Star Trek actors beyond and before their involvement with the influential and enduring series. Your exploration begins HERE and HERE.
read more