Welcome to BlogHub: the Best in Veteran and Emerging Classic Movie Blogs
You can rate and share your favorite classic movie posts here.
Classic Movies
Posted by KC on Jul 2, 2019
Wallace Beery picks up where he left off with Jackie Cooper in the 1930s in The Mighty McGurk (1947), a drama of an ex-boxer in the Bowery who finds himself responsible for a British orphan (Dean Stockwell). Now available on DVD from Warner Archive, if you didn't see the extra mileage on Beery
read more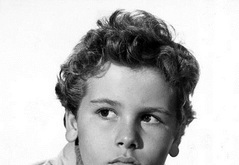 Mildred's Fatburgers
Posted by Beth Daniels on Oct 16, 2014
Born Robert Dean Stockwell, March 5, 1936 The handsome murderer in COMPULSION This Kid's Nearly 80 I realize it's Thursday, but this particular Wednesday's Child is not full of woe, but has come far and clearly has far to go.
read more