Welcome to BlogHub: the Best in Veteran and Emerging Classic Movie Blogs
You can rate and share your favorite classic movie posts here.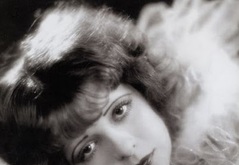 Noir and Chick Flicks
Posted by Dawn on Dec 26, 2010
This short video is from the silent film, Hula(1927). The daughter of a pineapple plantation owner in Hawaii sets her sights on a married English engineer. Director: Victor Fleming. Writers: Doris Anderson, Ethel Doherty. Cast: Clara Bow, Clive Brook and Arlette Marchal.
read more