Welcome to BlogHub: the Best in Veteran and Emerging Classic Movie Blogs
You can rate and share your favorite classic movie posts here.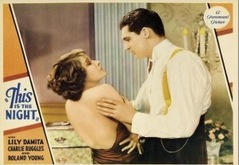 Hollywood Revue
Posted by Angela on Sep 22, 2011
Claire Mathewson (Thelma Todd) is married to Olympic javelin thrower Stephen Mathewson (Cary Grant), but that doesn't stop her from carrying on an affair with Gerald (Roland Young) while her husband is out of town for the Olympics.  One night, Clarie and Gerald were supposed to go to the thea
read more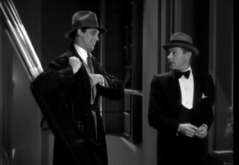 Hollywood Revue
Posted by Angela on May 16, 2011
Sometimes I come across a movie that is so incredibly charming, funny, and all-around stylish that I wish I could walk right into the movie and live in it.  1932′s This is the Night is definitely one of those movies.  Here are eight reasons why: 1.  Cary Grant singing while carrying javelins.
read more