Welcome to BlogHub: the Best in Veteran and Emerging Classic Movie Blogs
You can rate and share your favorite classic movie posts here.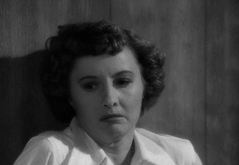 In The Good Old Days Of Classic Hollywood
Posted by Crystal Kalyana on Nov 1, 2015
Below is my second entry for the 'Universal Pictures Blogathon' hosted by Silver Scenes. Click here to read the other posts being exhibited during this event. Universal Pictures is a leading production company in Hollywood that are best known for their classic horror films from the 1930's.
read more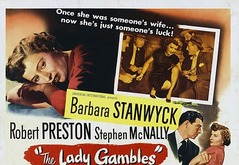 Noir and Chick Flicks
Posted by Dawn on May 11, 2010
The Lady Gambles(1949). Drama. Cast: Barbara Stanwyck and Robert Preston. In Chicago, after Joan is caught with loaded dice during a craps game, she is severely beaten by the men she was cheating. Arriving at the hospital Joan's estranged husband, David Boothe, shares her story with the doctor wh
read more