Welcome to BlogHub: the Best in Veteran and Emerging Classic Movie Blogs
You can rate and share your favorite classic movie posts here.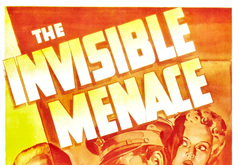 Stardust and Shadows
Posted by Terry on May 1, 2019
The mystery play, with its creaking doors, sliding panels and bodies falling out of unexpected places has  long been a staple of  stage thrillers.  THE CAT  AND THE CANARY (1927), THE BAT WHISPERS (1930) and others were made into films with the  fusion of the forties of horror/mystery to come.
read more