Welcome to BlogHub: the Best in Veteran and Emerging Classic Movie Blogs
You can rate and share your favorite classic movie posts here.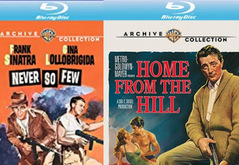 Classic Movies
Posted by KC on Sep 21, 2018
Sometimes, no matter what other elements are at play, the pure starpower of the actors onscreen dominate a film. The biggest draw of Never So Few (1959) and Home From the Hill (1960) is the unusual composition of their casts. Both have a fascinating, somewhat off-kilter mix of old and new Hollywood.
read more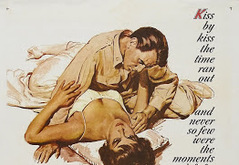 Out of the Past - A Classic Film Blog
Posted by Raquel Stecher on Nov 30, -0001
John Sturges' Never So Few (1959) is part WWII drama and part exotic melodrama. Inspired by true events, it follows the story of American and British troops in Burma (now Myanmar) working on an attack on the Japanese but are in turn attacked by Chinese guerrillas. The troop is l
read more